Wubba's BBQ Shack
Tucked away on the NE side of Bend near the Port of Subs is Wubba's BBQ Shack. I don't venture to that area of Bend in search of dining options so trips to Wubba's BBQ are few and far between. It's great that there is something out there but when you only have a couple options, your expectations are rather low. However, if you plus three friends find yourself looking for food in NE Bend, the Up Town Style Family BBQ will do you justice.
Wubba's Family Style BBQ – Up Town Style – $54.99
One full slab of St. Louis Style or Sticky Baby Backs and your choice of two meats; pulled pork, chopped beef, chopped chicken, half chicken, sliced sausage, or 4 chicken strips. Includes 4 large sides and fritters. (feeds 4-7)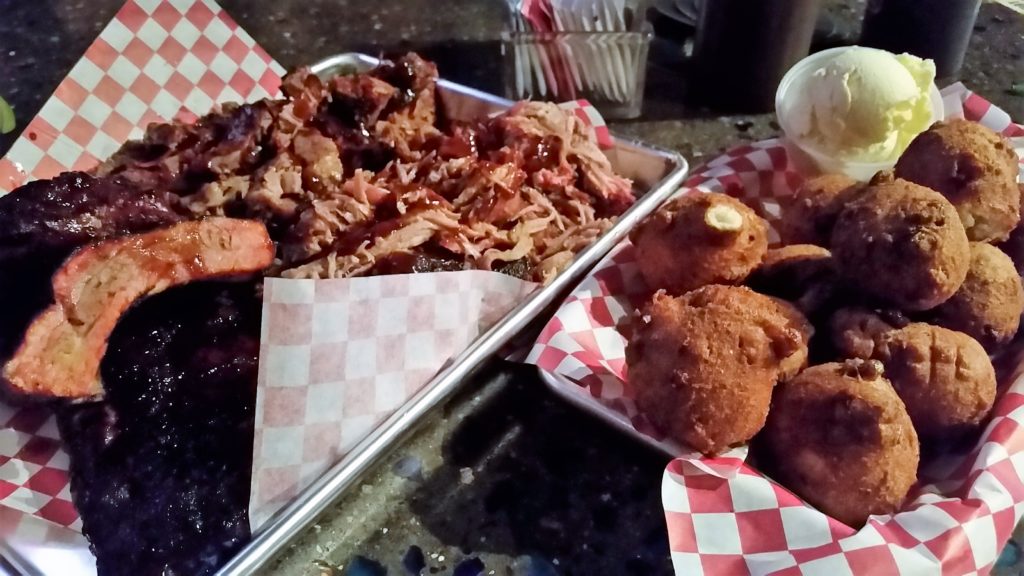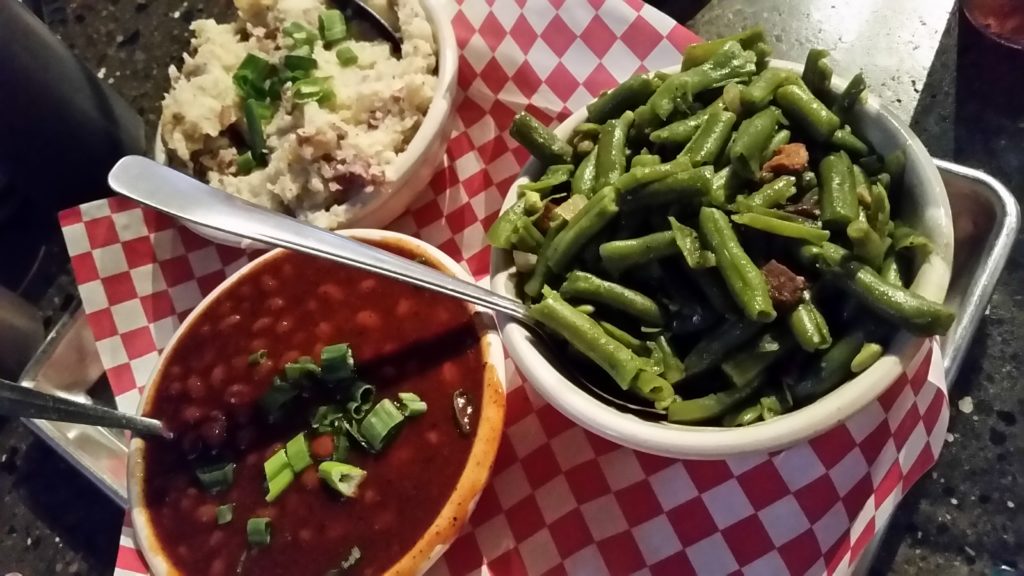 Some of you might be thinking that $55 is a bit much for a platter of food but this was a heaping mound of meat! We all ate till our (soon to be failing) heart's content and STILL had some left overs for both groups to take home. Dinner for under $14 per person, not too shabby.
After some deliberation, our group decided on the meats and sides. Of COURSE we took the Baby Backs over the St. Louis style ribs as everyone should. Baby Backs are better than St. Louis in every way. We also opted for the pulled pork and chopped beef brisket.
All our meats were smokey, juicy, and damn good. If you venture to Wubba's, these three options treated me and my friends very well. I could not get enough of the Hot BBQ sauce. It was all great and didnt necessarily need the extra BBQ sauce but I still used plenty of it.
The sides were average. The ladies enjoyed the green beans but I did not sample them in between shoving forkful after forkful of chopped beef and pork into my fat face. The potatoes were ok. The beans were not your typical baked beans. They were as advertised, pit-smoked beans. They had more bite to them, not all mushy like most BBQ places. I'd get the beans again.
The Cheesy Corn (not pictured) is NOT good. Wubba should do away with that nonsense.
Now…these Fritters (first photo next to the meats)….probably one of the best surprises I've experienced at a Bend Restaurant in a long time. These sweet little fried bread nuggets are amazing especially covered with that crack butter they come with. If your meal doesnt already come with fritters, make sure to get them.
Wubba's BBQ Shack
http://www.wubbasbbqshack.com/
63055 Layton Ave
Bend OR 97701
541.213.2121
{ 0 comments }