Diego's Spirited Kitchen
With the recent downturn in good Mexican Food Options in Bend, I decided to cast a wider net in search of some. I asked around if there was any good Mexican Food in Redmond and every single person I asked said to go to Diego's Spirited Kitchen. That has to be a good sign right?
I'm always up for taking recommendations. If the restaurant sucks then it just tells me that your tastes are shit and I don't have to pretend to like your culinary preferences. NO, I will NOT go to Cafe Yumm with you!! Unfriend!!
But I have some friends that I do trust and I just happened to be in Redmond. The Wife and I were able to get in and decided to with the Pork Osso Bucco even though that seemed odd for a Mexican restaurant.
Diego's Pork Osso Bucco – Slow cooked till falling off the bone – good, with Crimini, Portabella and Porcini mushrooms served over buttermilk mashed potatoes finished with black truffle oil. $25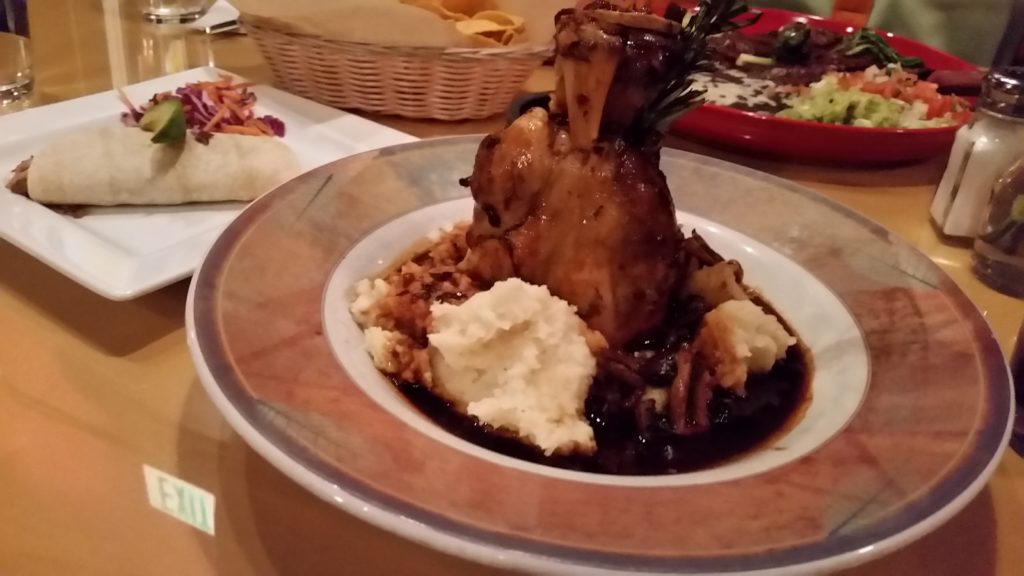 Fall off the bone was right. Tender, juicy pork that just melted in your mouth. I actually didnt even order this. This was the Wife's dinner. I hate mushrooms so I convinced her to get it so I could try it. I went conservative with Carne Asada just in case her's didnt work out. We were both full and very happy.
We also started with the shredded beef Taquitos and were very happy with them. Served with a large dollop of guac and sour cream. Nice start to the meal for $9.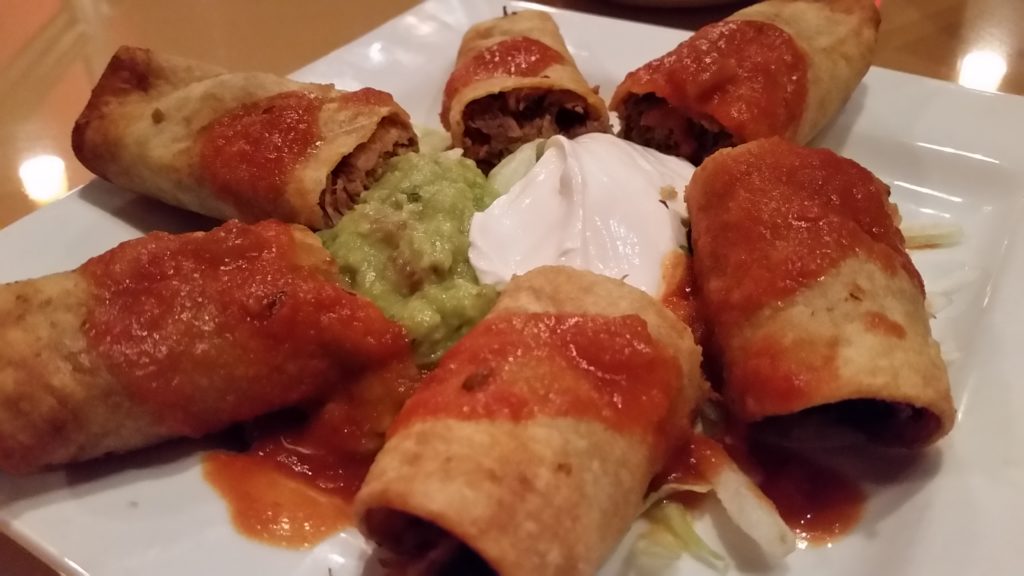 My Carne Asada was good. Your typical steak plate but better. Just all around better. I like that it came with black beans as the default, much better than refried beans. Traditional Mexican style grilled skirt steak served with guacamole, tortillas and Pico de Gallo.$18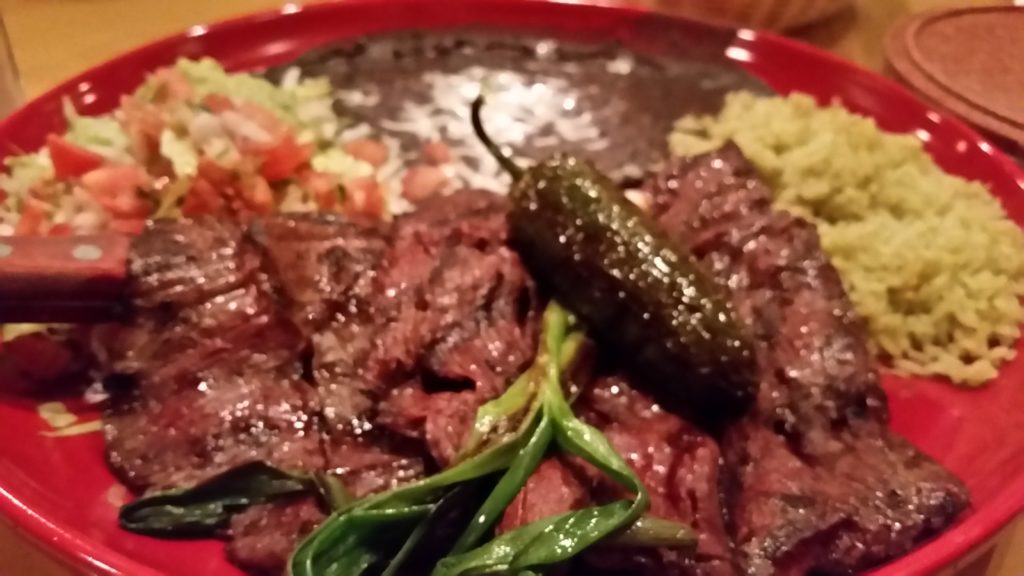 Diego's Spirited Kitchen
http://www.diegosspiritedkitchen.com
447 SW 6th Street
Redmond, OR 97756
Phone: 541.316.2002