Versante Pizza
Versante Pizza recently joined the West Side of Bend. Much better location on Galveston from the old Skippers spot on third street. Now I get to not enjoy their pizza much closer to home and with better parking.
I've written about Versante twice now – review 1 – review 2. I was not happy with their food either time. Recently though, a friend of mine was saying that he got a pizza from them and it was really good. So whatever, I'll give it another try. I decided to pick up a family sized plan old pepperoni – $27. How could you mess that up, right?
The good news first – a generous portion of pepperoni was applied as you can see: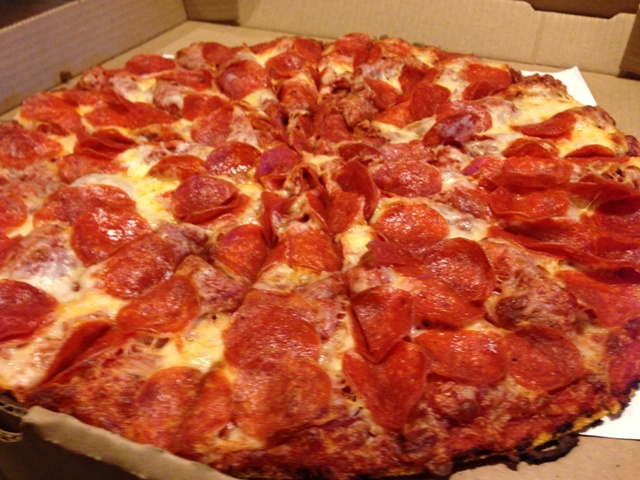 And that, my friends, is the only thing good that I can say about this pie. It is just a basic pepperoni pizza. It was $27 and supposed to be family size. If it was good enough to eat, it would not have fed us as it was too small and paper thin.
I could put pizza sauce on a piece of card board and make it taste better AND it probably wouldn't be as dry this pizza. At one point I think I cut my lips on the crust. The picture looks like there is sauce, but it was so overcooked that the sauce had evaporated. It was like dehydrated sauce and they forgot to add the water. Like I was eating pizza in a space vacuum.
With every bite we got nothing but a mouthful of dry gravel bits (their "famous" cornmeal crust) that made us feel like poultry picking up stones that got caught in our gizzards. I think I chipped a tooth.
We came up with a new slogan – Versante – Taste the Dry. Look, you can literally see the dryness: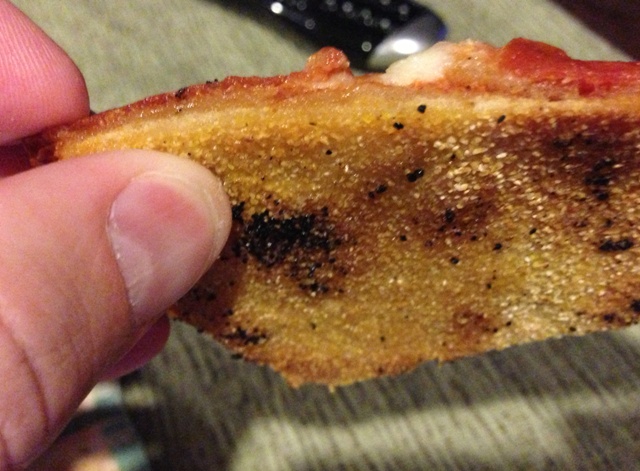 Its tough to tell where the sauce, cheese, moister, or flavor can hide in these paper thin slices: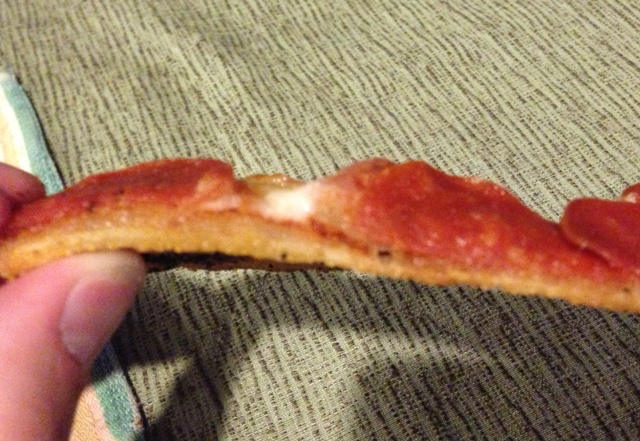 Its bad when your kids don't want another slice or even finish whats on their plates. So technically it was family size as there were left overs….but they went into the trash. And we ended up making sandwiches. I knew there was a reason that I added Versante to my "Places I Will Not Return Section".
0-3 with visits to Versante Pizza. I can not recommend this place even for a basic pepperoni pizza. BEST LINE of the evening was "I want to be bulimic but I'm too afraid it will cut my esophagus on the way back out!"
Versante Pizza
1005 NW Galveston Suite 100
Bend OR 97702
541-318-9177