Mexi-Fresh – Bend Oregon – CLOSED
***THIS RESTAURANT IS CLOSED***
I learned about Mexi-Fresh and More Family Restaurant from John Anderson of the Bend Bulletin. You can read his review here. I had just happened up on his review of Mexi-Fresh just as The Wife and I were heading out to try Local Slice. Unfortunately Local Slice does not open for lunch so we popped into Mexi-Fresh.
Located over by Albertson's on the south end of Bend, tucked in between the liquor store and the laundromat, this little hole in the wall offers some really good, clean Mexican grub. The Wife was not thrilled when I pulled into the Albertson's parking lot. She said "I don't want to eat anything over here."
We took a spot and gazed out into the parking lot and stared at Shari's. I asked "That's still open? And people still go there?" The Wife told me that she's pretty sure you're only supposed to eat the pies there. We laughed as we snacked on complimentary chips and salsa. The cilantro dip is amazing!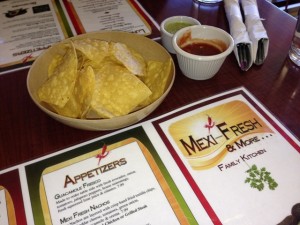 The specials board had pork carnitas but we were told they needed another 30 minutes or so before they were ready. Huge bummer. She decided on the fish tacos ($7.99) and I went for my old standby, the enchiladas ($6.99).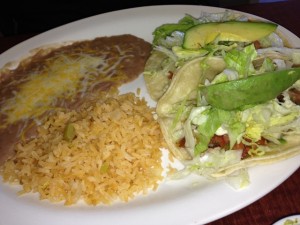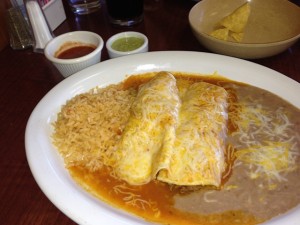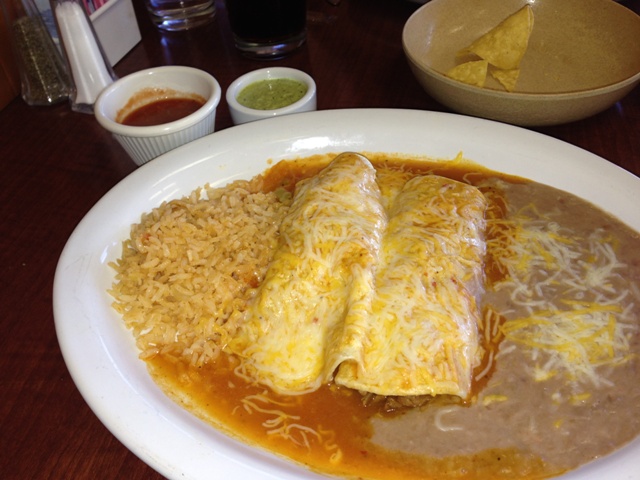 Everything was great. The Wife destroyed her fish tacos and we smeared the cilantro dip all over everything. I had one shredded chicken and one shredded beef. The shredded beef as particularly good.
They have a daily lunch deal for $4.99. Its well worth the $5 to check Mexi-Fresh out.
Mexi-Fresh & More
61147 S Hwy 97
Bend, OR 97702
(541) 385-4932