Crazy Delicious Food Cart
***THIS RESTAURANT IS CLOSED***
According to Andy Samberg – Mr. Pibb + Redvines = Crazy Delicious. Here in Bend, Chicken + Waffles = Crazy Delicious! Located on NW Galveston in the Mystery Machine looking food cart you can find some of the best food cart food in Bend. It's also a great spot to go if you have been partaking in some pre-scooby snack festivities. 
I've tried Crazy Delicious twice and the Wife is a big fan. Breakfasts are $5 and Lunch items are $6 and come with a small bag of chips. On both of my visits I selected the Chicken and Waffles – jalapeno chedder waffles, bacon, havarti, lime jam syrup, and fried chicken.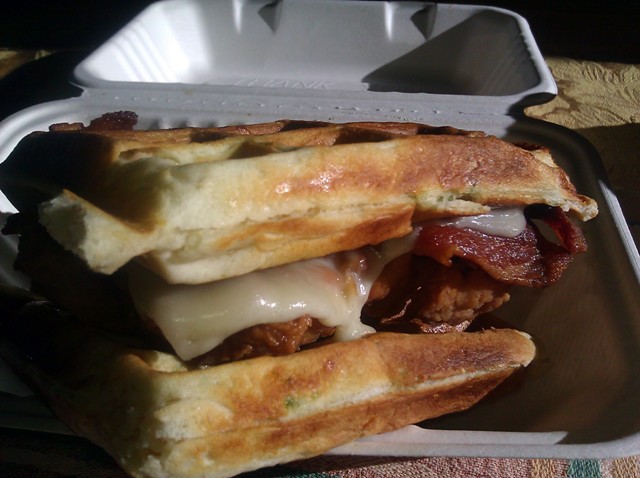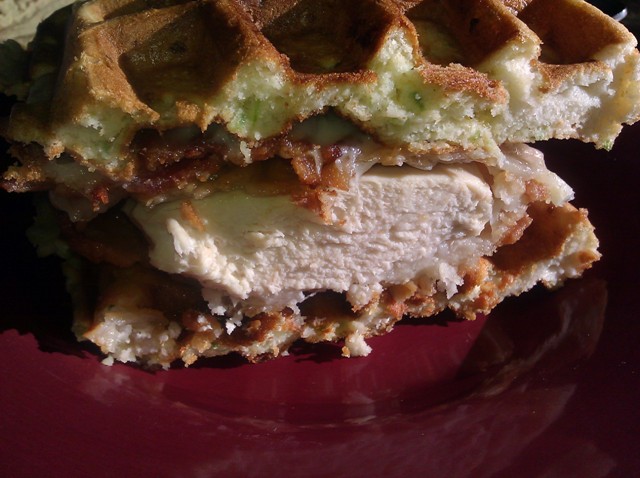 The waffles are light and fluffy with a slight kick, the fried chicken chicken holds the crispy texture under the havarti and bacon. The lime syrup adds an extra layer but isn't overpowering.
With the prices being so low, we always end up getting way more than we need but we love to try out as much as possible. On this visit, we also got the waffles parfait and breakfast sandwich. Both $5.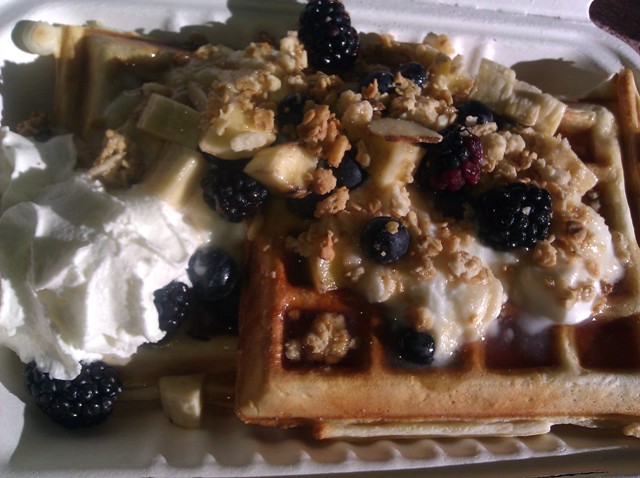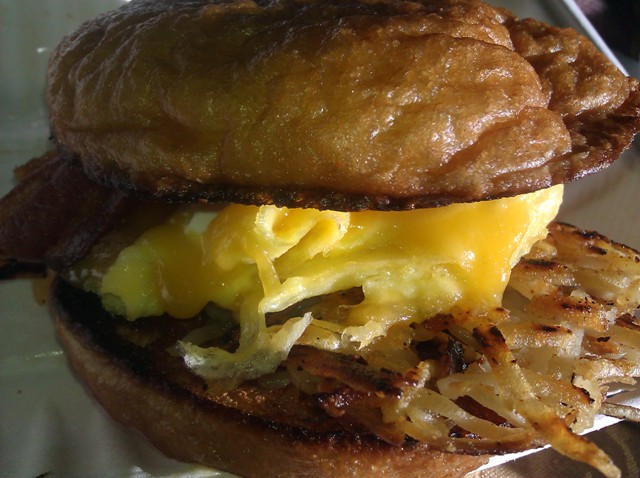 The bread used for the breakfast sandwich is a donut made from The Dough Nut next to Parilla Grill. Connect with the owner on their facebook page for updates and the occasional special deal secret word.
Crazy Delicious


1009 NW Galveston




Bend, OR 97701




541-633-3808