Fox's Billiard Lounge – CLOSED
***THIS RESTAURANT IS NOW CLOSED***
When I think of Fox's Billiard Lounge I rarely think of it as a place to get a quick bite to eat. But Fox's is a great option for a quick meal for super cheap. For lunch you get any menu item for $5.75 and most items come with fries. Also, if you order food, you can play pool for free until 3pm. Best lunch deal in Bend if you are a pool fan.
I have not had everything on the menu, not even close but their burger is good and one of my favorites is the Buffalo Chicken Wrap – Grilled chicken, Franks red hot, ranch, lettuce, onion, and cheese wrapped in a flour tortilla – $5.75.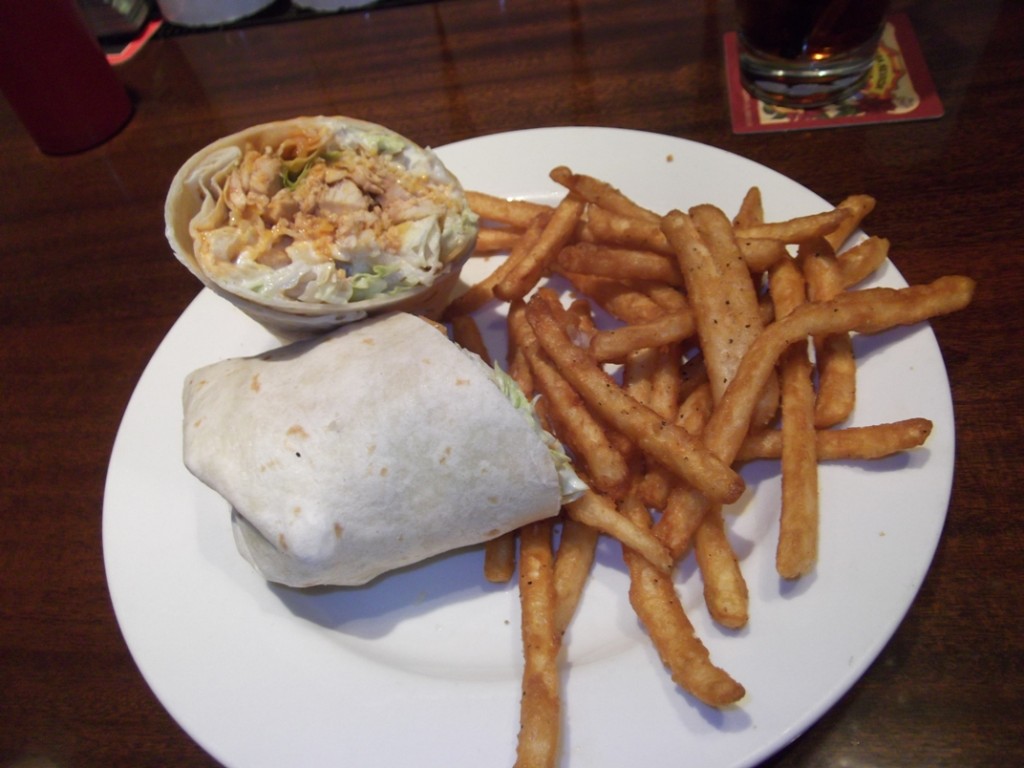 Foxs Billiards Buffalo Chicken Wrap
The fries at Fox's are pretty damn good but tend to be on the oily side. The wrap is good and filling.
My friend got the Fox Club and it was paper thin. One slice of turkey loaf laid flat across the sandwich, it was sad. I wouldn't recommend the Club but I definitely would recommend a burger or the Buffalo Chicken Wrap.
Fox's Billiard Lounge
937 NW Newport Ave
Bend, OR 97701-1687
(541) 647-1363