Bourbon Street Fried Chicken – CLOSED
***THIS RESTAURANT IS NOW CLOSED***
The newest craze hitting the internets is my creation and mine alone. I call it, Fried Food Friday. I'm very proud of it and my cholesterol loves it too. You can send me your Fried Food Friday pics or do that thing on twitter where you post pictures or send me something on my Facebook wall. Only if you want to be cool like me.
This week I bring you the photos of the Fried Chicken that I have had a few times at Bourbon Street Bend. I can honestly say that Bourbon Street's Fried Chicken is some of the best fried chicken that I've had. The breading is light and the chicken doesn't feel overly greasy. Its still greasy cause it is deep fried but its the good kind of greasy. Like avocados are the good fat, this is the good grease.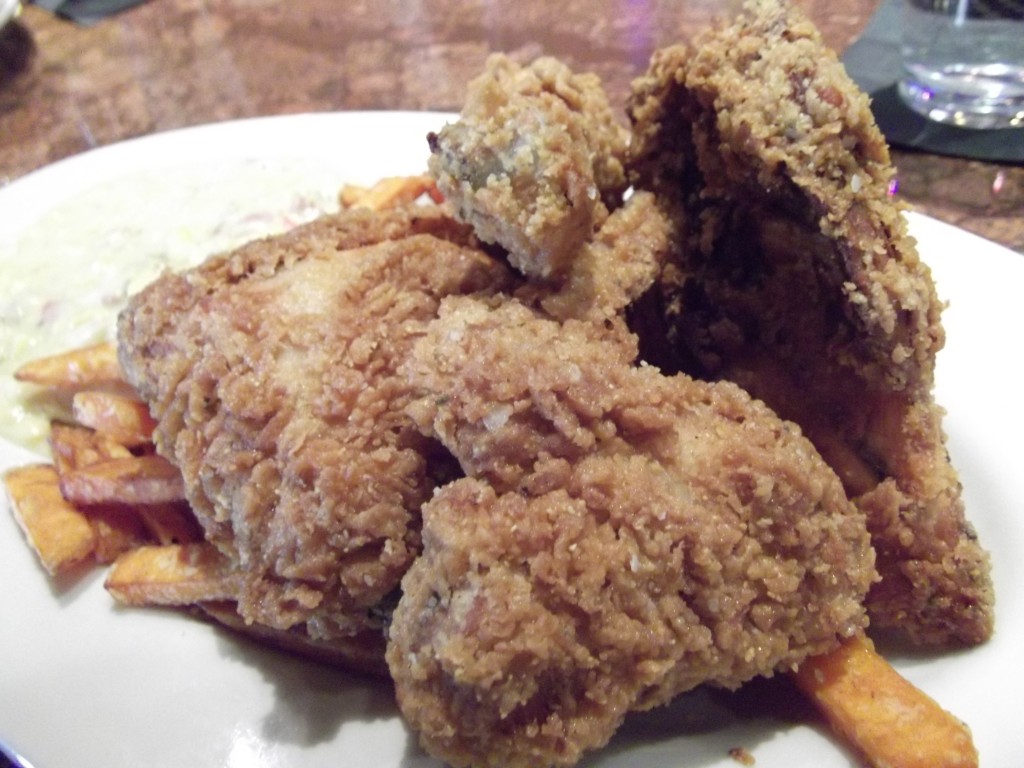 Bourbon Street Fried Chicken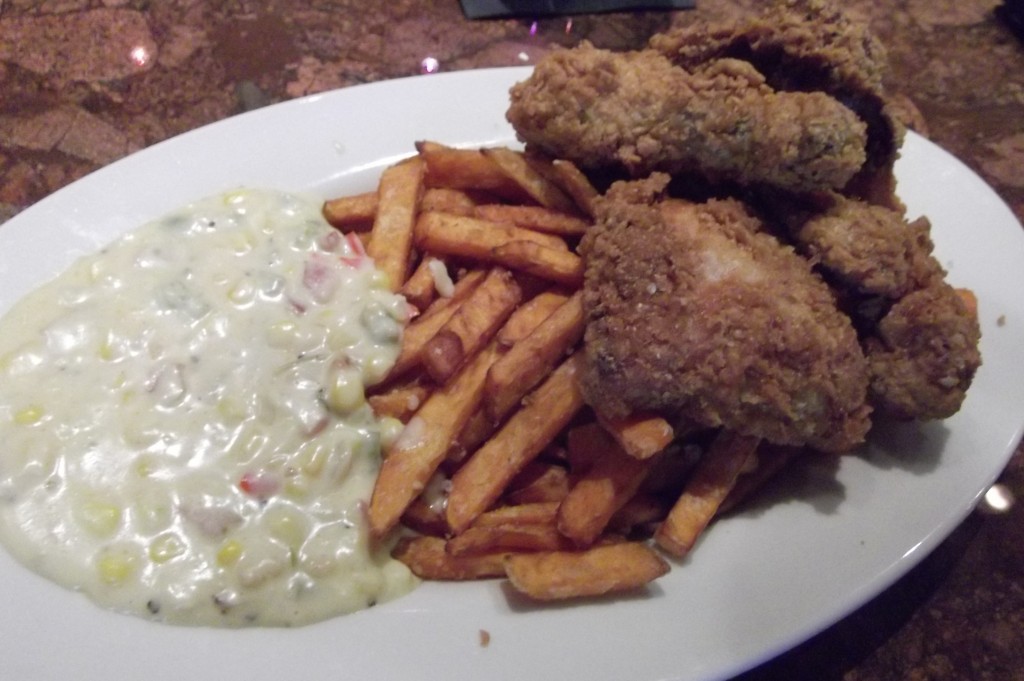 Bourbon Street Fried Chicken
The normal order of fried chicken is on the dinner menu for $15 and comes with mashed sweet potatoes and creamed corn. The chicken is also drizzled with honey. On this occasion I subbed out the mash for fries and opted out of the honey. Personally I don't care for honey on much of anything. The Wife puts honey on her pizza. That's weird.
Half of a fried chicken, potatoes and corn for $15 is a good deal in my mind. Although I don't really care for the cream corn and I actually knew that before I ordered on this visit, but I wanted it for the picture. Is that wrong? I totally wasted the corn. American Style!
Bourbon Street Bend
5 NW Minnesota Avenue Suite 100
Bend, OR 97701
(541) 323-2833